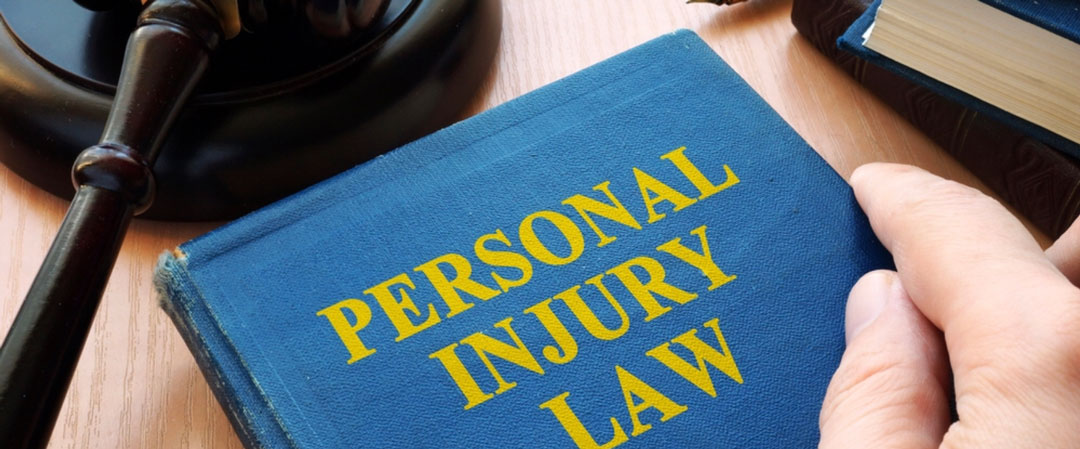 Sustaining a serious injury is never easy, but coping can be far more difficult when you know that another party's negligence or intentional act was to blame. Our personal injury lawyers in Tampa know how challenging it can be to recover from a sudden accident. We are ready to help you fight for the settlement you need to move on with life.
With extensive trial experience, our lawyers will relish the opportunity to enter litigation if it is in your best interests to do so. This separates us from other law firms that are hesitant to file lawsuits. For a free consultation, call (954) 548-3360.
Qualities That Set Our Attorneys Apart from Other Law Firms
If you're searching for an attorney to assist with your claim, you may have encountered many law firms that seem willing to help. Unfortunately, while their websites might seem professional and trustworthy, some personal injury attorneys in Tampa simply don't have the experience, resources, and time to represent your best interests at all stages of the proceedings.
Here are a few qualities that set Lubell Rosen apart from other personal injury practices in Tampa, Florida:
Relevant Experience: Personal injury law is a diverse practice area, encompassing everything from truck accidents to medical malpractice. As these types of cases can differ drastically from one another, it helps to have an attorney by your side with experience handling similar claims to your own. Such a lawyer not only will have a grasp of relevant case statutes, case law, and legal proceedings but also will be familiar with the strategies employed by insurers to dispute and deny claims.
Confidence to Go to Court: The majority of personal injury cases are resolved out of court, but if disputes arise and the opposing party is not willing to agree to a fair settlement, there's a chance that your case will proceed to litigation and perhaps all the way to trial. As such, it is wise to hire an attorney with trial experience, which is exactly what you will get as a client of Lubell Rosen.
Network of Expert Witnesses: Whether it's to calculate damages, establish what led to the accident, or prove causation, various experts could play a pivotal role in your case. Our personal injury attorneys in Tampa have access to an expansive network of well-credentialed professionals including accident reconstruction experts, vocational experts, economists, medical experts, and many others who may be able to assist with your case.
Positive Reviews: Testimonials from past clients can give insight into a lawyer's areas of knowledge and how they interact with clients. At Lubell Rosen, we have a track record of success both in and out of court, a proud achievement you will see reflected by our many positive reviews.
How Soon Should I Visit a Doctor?
Between the errands, 9-to-5, and school runs, you may be hesitant to take time out of your busy day to visit a doctor—especially if your injuries appear to be minor. However, delaying this evaluation is a crucial mistake that could cause problems if you plan to file a claim. Simply put, the best time to visit a doctor is immediately after leaving the scene of the incident. Below are a few reasons why you should not postpone the doctor's visit:
Postponing Treatment Could Cause Your Injuries to Worsen: Some injuries and conditions can become far worse if left untreated. The sooner you are assessed—and receive a diagnosis—the sooner you can begin your road to recovery.
Minor Symptoms Might Indicate a Serious Condition: Brain trauma, internal injuries, and whiplash are some of many serious conditions that can present with latent or minor symptoms. If you choose to skip your medical assessment based on the assumption that your injuries are minor, you may run into issues if you later find out that you have a serious condition. For instance, an opposing party may argue that if your condition was as serious as you are claiming, you would have had no choice but to seek immediate treatment.
You Have a Responsibility to Mitigate Damages: Seeking medical treatment isn't just important to your wellbeing; it may also help your Tampa accident lawyer prove damages. If your injuries worsen because you postponed or skipped treatment, the opposing party might assert that you failed to mitigate damages. This could lead to the reduction of your financial award.
Insurance Companies Want to See Official Records: The insurance company isn't going to take you at your word. Whether it's lost wages, property damage, and medical bills, insurers want to see evidence of these damages before agreeing to a settlement. When you visit your doctor, he or she will create medical records that will include details such as the kinds of injuries you sustained and their severity.
Contact Us Today to Speak with a Personal Injury Lawyer in Tampa
Our personal injury lawyers are ready to guide you through every stage of the legal system and fight for the settlement or verdict you deserve. Send us an email or dial (954) 548-3360 to set up a free case assessment.