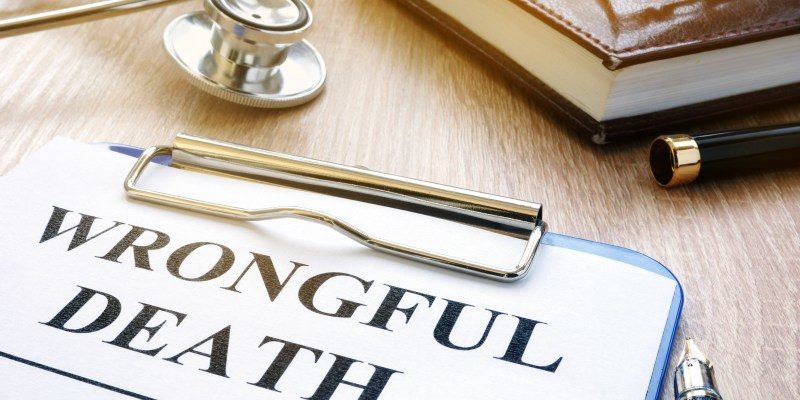 Wrongful Death Lawyers in Florida
It goes without saying that losing a loved one in a sudden accident is a tragedy that nobody deserves to experience. Although taking legal action against the liable party won't undo what happened, it may enable your family to obtain the compensation needed to cover funeral bills, loss of services and income, and other costs. Our wrongful death lawyers in Florida have the experience and resources to help you build a strong claim and navigate the legal system.
We represent clients in Coral Gables, Fort Lauderdale, Tampa, and surrounding areas. For a free consultation, call (954) 880-9500.
What Sets Lubell Rosen Apart from Other Law Firms?
If you've spent any time Googling law firms in your area, you know there's no shortage of attorneys that accept wrongful death cases; however, the quality of legal representation can vary drastically from one practice to the next. At Lubell Rosen, we strive to be in a league of our own. We have a track record of success in and out of court and a hard-earned reputation for providing compassionate and effective representation. Here are a few more qualities that set us apart from other law firms:
Accessible: We believe that a great attorney is one who will always go the extra mile to make themselves available to clients whenever possible. As a client of Lubell Rosen, you will have a direct line of contact to your lawyer, and you can expect phone calls, text messages, and emails to be answered promptly.
Honest: Some attorneys will tell you what they think you want to hear. While you may leave your consultation feeling confident about your case, you might not be adequately prepared for the disputes and hurdles that are most likely to arise. Our lawyers prioritize transparency when corresponding with clients. We will give you an honest assessment of the strengths and weaknesses of your case.
Experienced: Our legal team has decades of combined experience, arming us with the knowledge and resources needed to provide tenacious representation during settlement negotiations and litigation. We are also well-acquainted with the tactics employed by insurance companies to reduce or deny claims and have developed proven strategies for countering disputes.
Connected: Our lawyers work closely with a network of experts including medical, accident reconstruction, and financial specialists who have experience providing deposition and testimony in wrongful death cases. We may consult with these experts when building your claim.
Schedule a Free Consultation with a Wrongful Death Attorney in Florida
If your loved one has died due to the wrongful acts of someone else, contact our law firm to discuss your case. For a free consultation, send us an email or call (954) 880-9500.