Have you suffered an injury in an 18-wheeler crash that was not your fault? Our truck accident attorneys in Fort Lauderdale have the experience, resources, and legal strategies to help you pursue compensation for medical costs, lost wages, and other damages.
We don't charge anything for the consultation, and no attorneys' fees will be owed unless we prevail. To speak with one of our lawyers, call (954) 880-9500.
Qualities that Set Our Attorneys Apart from Other Law Firms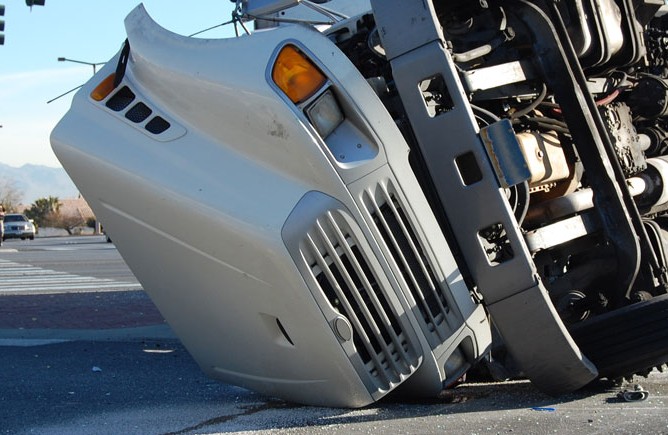 Choosing legal representation may be one of the most important steps you take as you prepare to file the claim. You will want to know that the lawyer you hire not only is capable of providing effective representation but also understands how to make the claims process as seamless as possible for you and your family. Here are a few qualities that set the legal team at Lubell Rosen apart from other practices:
Skilled Litigators: Most personal injury cases never make it to trial, but it is still important to find a Fort Lauderdale truck accident lawyer with courtroom experience. When the opposing party finds out that you have a skilled litigator by your side, they might be more likely to cooperate. And in the unlikely event that your case does proceed to trial, a seasoned trial attorney will know how to represent your interests. At Lubell Rosen, our lawyers have a track record of success both in and out of court.
Accessibility: It's likely that you will have many questions as you navigate the legal proceedings. As such, it will give you peace of mind to know that the right answers are just a phone call or email away. At Lubell Rosen, we strive to return phone calls and emails as soon as possible and will keep you up-to-date on the progress of your claim.
Compassion: Some truck accident attorneys in Fort Lauderdale only care about winning. While achieving a successful result is our main goal, it's not our only priority. We will treat you as a member of our family. Our legal team will strive to make your life easier and will do everything in their power to minimize feelings of anxiety and uncertainty at every stage, from your initial consultation to the conclusion of your case.
What Should Go in My Personal Injury Journal?
The trauma of an 18-wheeler accident may not be typical subject matter for your Dear Diary entry. Even so, there are many reasons why you should record your experiences. It's common for people who have been involved in an accident to be overwhelmed and forget key details. If you don't write everything down, you may overlook crucial facts that could help your lawyer build your case.
Here are a few things that should be recorded in your personal injury journal:
What You Can Remember About the Accident: Write down what precipitated the accident, how it actually happened, and the actions you took afterward. Also, take notes of conversations you had with bystanders who may eventually provide eyewitness deposition.
Details of Your Injuries: Your personal injury journal should include detailed descriptions of how you're feeling, starting from the moment immediately after the accident and continuing as long as your symptoms persist. Try to describe your pain levels on a scale from 1 to 10, and use detailed descriptions that help convey exactly what you're experiencing.
Medications and Their Side Effects: Besides the direct effects of your injuries, you should note what medications you're taking to treat them and how these prescriptions make you feel. If medications cause you to change your daily routines or lead to discomfort such as nausea or tiredness, keep note of these effects in your diary, too.
How Your Injuries Have Affected Your Daily Life: If your injuries have prevented you from taking part in regular activities, this information should also go in your personal injury journal. Such entries may help your lawyer prove non-economic damages such as pain and suffering and loss of enjoyment in life.
Call (954) 880-9500 for a Free Case Review with a Fort Lauderdale Truck Accident Lawyer
At Lubell Rosen, we are dedicated to providing tenacious, knowledgeable, and compassionate representation to people who have suffered injuries or lost family members in truck accidents. We are well-versed in the case law, statutes, and procedures that pertain to these cases, and we know the most effective strategies to employ at each stage of the proceedings.
Our law firm as a track record of success in settlement negotiations and litigation. If the opposing party refuses to settle, we will not be afraid to file a lawsuit if it is in your best interests to do so. To speak with one of our truck accident attorneys in a free, no-obligation consultation, send us a message today or call (954) 880-9500.