The aftermath of a tractor-trailer wreck is often catastrophic and life-changing. There are all sorts of reasons why these collisions happen, but the outcome is usually the same: severe injuries and devastating property damage. If you were hurt in such a crash, our truck accident attorneys in Tampa can help you navigate the legal system.
We can come to you if you are unable to come to us. The initial consultation is free, and no attorneys' fees are charged unless we win. Contact us at (954) 548-3360 to speak with a member of our team.
How Can the 18-Wheeler Injury Attorneys at Lubell Rosen Assist with My Case?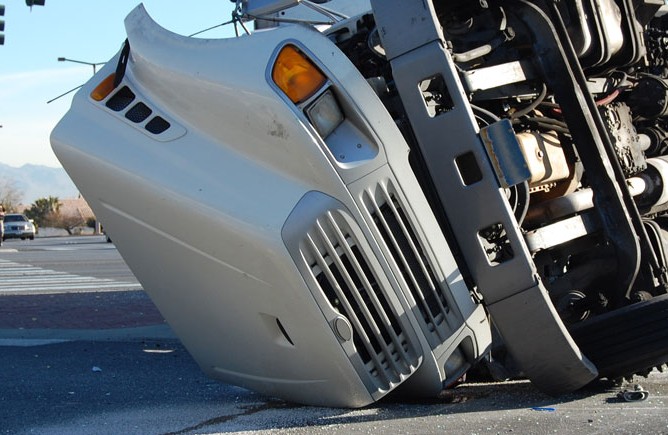 Before you pick up the phone to speak to a lawyer, it's only natural to wonder if seeking legal counsel is the right decision. Understandably, you want to be sure that hiring a lawyer not only will lighten some of the immense burden on your shoulders but also will put you in a better position to pursue a fair settlement.
Unfortunately, no truck accident lawyer in Tampa can guarantee a specific outcome to your claim. What we can do is provide you with personalized representation, extensive resources, and invaluable experience. Here are a few ways we might assist you with your case:
Estimate the Value of Your Claim: Because paying out claims hurts the insurance company's bottom line, you cannot rely on them to offer you a fair settlement. Our 18-wheeler accident attorneys in Tampa can investigate your case and consult with expert witnesses to estimate a reasonable financial recovery for your damages. As part of our investigation, we may look at your medical records, repair bills, and other important financial documents to get a complete account of your losses.
Conduct a Thorough Investigation: Even official police accident reports can overlook essential details. As such, it's important to have someone on your side who is willing to leave no stone unturned in pursuit of the truth. Our truck accident lawyers can help you gather evidence, analyze documents, and consult expert witnesses to help build your case.
Give You Access to Extensive Resources: With decades of combined experience handling personal injury claims, our attorneys have connections with medical providers, accident reconstructionists, and other professionals. You can rest assured that we are well-equipped to handle your claim from start to finish.
Will My Truck Accident Case Go to Trial?
For many Floridians, just a single missed paycheck is enough to fall behind on essential bills. With your financial future at stake, you may be tempted to accept the insurer's first settlement offer. However, if that settlement doesn't account for all the damages that you're reasonably certain to incur, you may be signing yourself up for future debt.
Understandably, you want to avoid the headaches and hassle of a protracted legal battle. While there is always a chance that your case will proceed to litigation and possibly all the way to trial, more than 90 percent of personal injury cases are resolved outside of the courtroom. However, there are scenarios when it is in a plaintiff's best interests to go to court.
For instance, if you have strong evidence but rival parties refuse to agree to a fair settlement, and the case is not resolved through discovery or alternative dispute resolution, then proceeding to trial may be a smart step toward obtaining a reasonable financial award. Below are a few more factors that might influence whether or not your case goes to trial:
Strength of Your Evidence: If there are gaps in your evidence, it is possible that the opposing party will lodge a dispute over liability, causation, or damages. In such cases, negotiations may stall, and you might eventually have to proceed to trial.
How Much Compensation You Are Seeking: If you are seeking a small settlement, the insurance company may be less likely to devote resources toward disputing your claim. However, if you are pursuing a significant sum of money, the insurance company might challenge your case in an effort to protect their bottom line.
Whether You Made Mistakes: If you posted about your claim on social media, missed a follow-up with your doctor, failed to adhere to your healthcare provider's instructions, or made any other critical errors that might lead to a dispute, your case could be more likely to see the inside of a courtroom.
Call Us Today to Speak with a Truck Accident Lawyer in Tampa
At Lubell Rosen, our lawyers have extensive experience helping truck accident victims seek fair compensation from motor carriers and insurance companies. We know what it takes to prevail in these cases, and we will not cut any corners when it comes to providing you with the best representation possible. For a free case review, send us an email or call (954) 548-3360.